Exclusive packs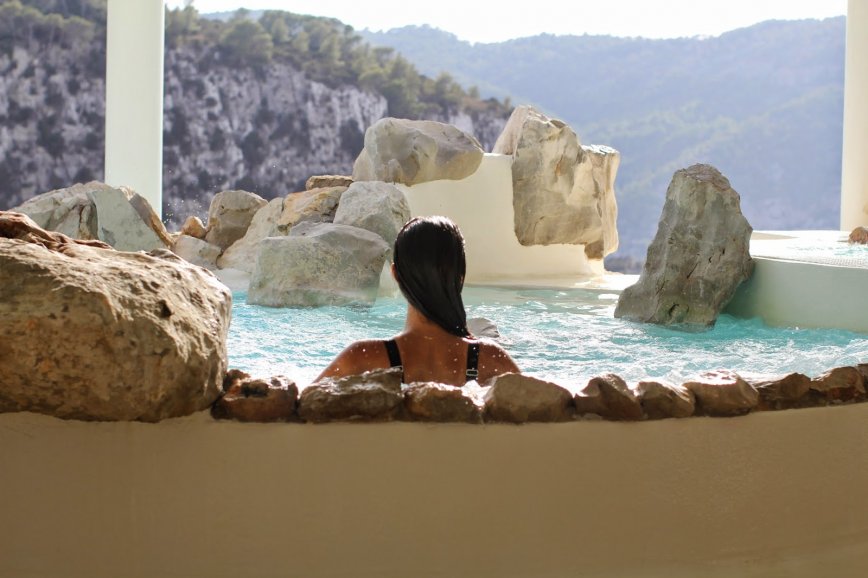 We offer a unique mix of complete experiences which you may book online. Please have a look at do not hesitate to call us should you have any questions. We will be happy to help you organise your amazing Spa experience in Ibiza.
Luminosity + AOX Eye Gel 15ml
The Luminosity facial treatment is for dull or irregular skin, and together with the potent anti-oxidant eye gel 15ml from SkinCeuticals they form a perfect combination.
Cascadas Suspendidas with SkinCeuticals
60 min body treatment using two of our most advanced products, followed by a 30 min. facial flash treatment, finishing with the Cascadas Suspendidas outdoor experience to fully relax the body and take in the benfits of the SkinCeuticals treatment.
Yoga, Cascadas, 60 min. & Lunch
You will start with 1 hour of Yoga, followed by the Cascadas Suspendidas outdoor Spa experience, followed by a 60 minute treatment of your choice which you can select from our menu and see with our therapist, and ending with a very lovely healthy lunch.