Exclusive packs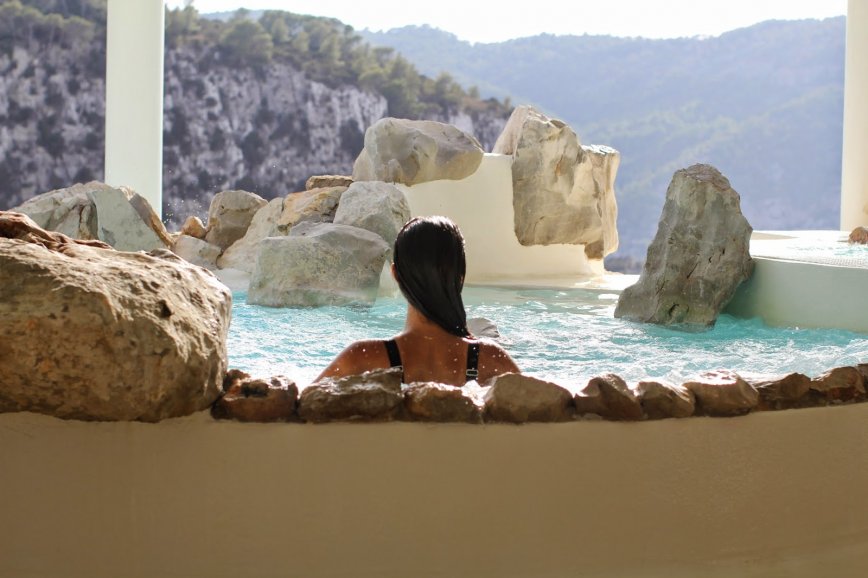 We offer a unique mix of complete experiences which you may book online. Please have a look at do not hesitate to call us should you have any questions. We will be happy to help you organise your amazing Spa experience in Ibiza.
Luminosity + AOX Eye Gel 15ml
The Luminosity facial treatment is for dull or irregular skin, and together with the potent anti-oxidant eye gel 15ml from SkinCeuticals they form a perfect combination.
Cascadas Suspendidas with SkinCeuticals
Please call us: +34 971 33 40 70
60 min body treatment using two of our most advanced products, followed by a 30 min. facial flash treatment, finishing with the Cascadas Suspendidas outdoor experience to fully relax the body and take in the benfits of the SkinCeuticals treatment.
Yoga, Cascadas, 60 min. & Lunch
Please call us: +34 971 33 40 70
You will start with 1 hour of Yoga, followed by the Cascadas Suspendidas outdoor Spa experience, followed by a 60 minute treatment of your choice which you can select from our menu and see with our therapist, and ending with a very lovely healthy lunch.
---
La Posidonia, Spa, Ibiza is part of the best five star resort in Ibiza the Hacienda Na Xamena, Ibiza. The Spa offers unique experiences which you may book online. We offer wellness in its purest form, renovating our Spa menu every year to propose innovative Spa experiences. The most famous Spa treatment in Ibiza is of course the Cascadas Suspendidas which are a series of pools that give high pressure jet massage starting from the sole of your feet and finishing with a full body exposure. The view from Cascadas Suspendidas is simply put: spectacular; and will infuse in our guests a profound sense of relaxation and well-being. Our Spa is magical and unique in Ibiza.