SkinCeuticals Peel & Facial Treatments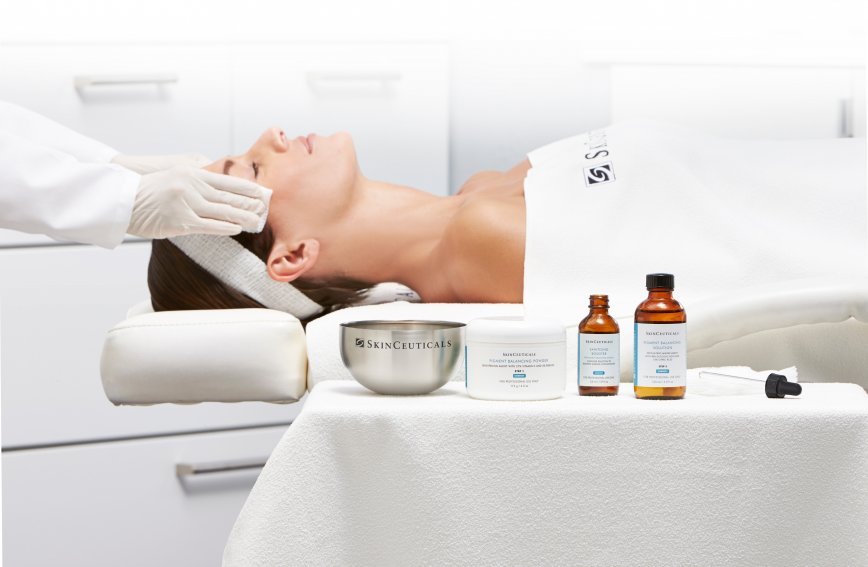 SkinCeuticals facials and peels are the perfect antidote for skin that needs a circulation boost from air travel, illness, medications, or stress.
A special combination of SkinCeuticals professional products leave the skin hydrated and refreshed, and with increased protection against free radicals.
Oops! Looks like there is no availability for your selection.
Please choose another package or select a different date.
✕
Soothing
Soothing for sensitive skin. Duration: 60 minutes. Gift: Free! SkinScope consultation - you will discover a new generation's facial skin diagnosis. Simply ask our team about it!

Cancellation policy
Modification and/or cancellation free up to 24 hours in advance. Conversely, the total will be charged.
Privacy and security policy
All electronic devices (including cameras & smartphones) are forbidden in all treatment areas.
---
SkinCeuticals skincare and La Posidonia, Spa Ibiza have teamed up to bring the knowledge of science to a range of corporal and facial treatments and therapies to enjoy during your stay in Ibiza. La Posidonia, Spa, Ibiza is the Spa of the best hotel resort in Ibiza, the Hacienda Na Xamena, Ibiza. The facial treaments from SkinCeuticals offer a unique blend of scientific product usage as well as technical mouvements from our therapist to pamper the facial skin. Relax and unwind in one of the best Spas in Ibiza, La Posidonia. The world famous Cascadas Suspendidas Spa experience is also part of La Posidonia, Spa, Ibiza. Book now your facial Spa treament.