Experiences to visit us without being a guest
Four magical Wellness & Gastronomy experiences
Cascadas Suspendidas & Lunch
Enjoy the Cascadas Suspendidas outdoor experience, and finish with a magnificent gastronomic moment in a special setting. View the Naturalidad menu
Price: 150€ / person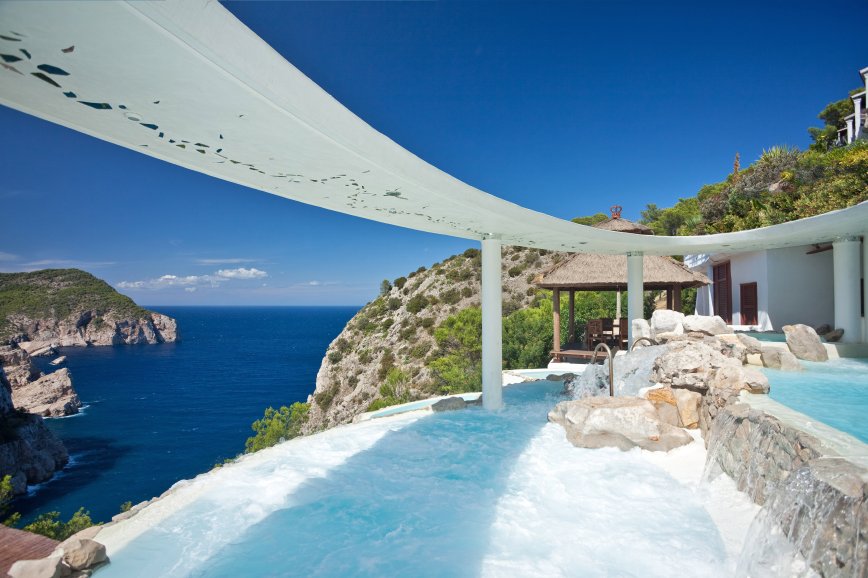 50 min. Massage +
Cascadas Suspendidas & Lunch
Choose 50 min. of treatment from our Spa menu, followed by the Cascadas Suspendidas outdoor experience, and finishing with a magnificent gastronomic moment in a special setting.View the Naturalidad menu
Price: 250€ / person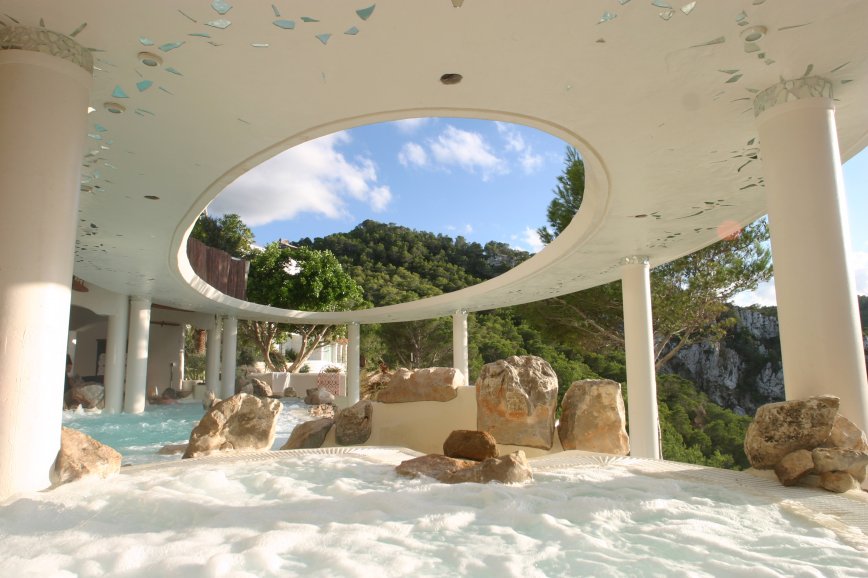 Cascadas Suspendidas & Dinner
Enjoy the Cascadas Suspendidas outdoor experience, and finish with a magnificent gastronomic evening in a special setting. View the Esencia menu
Price: 170€ / person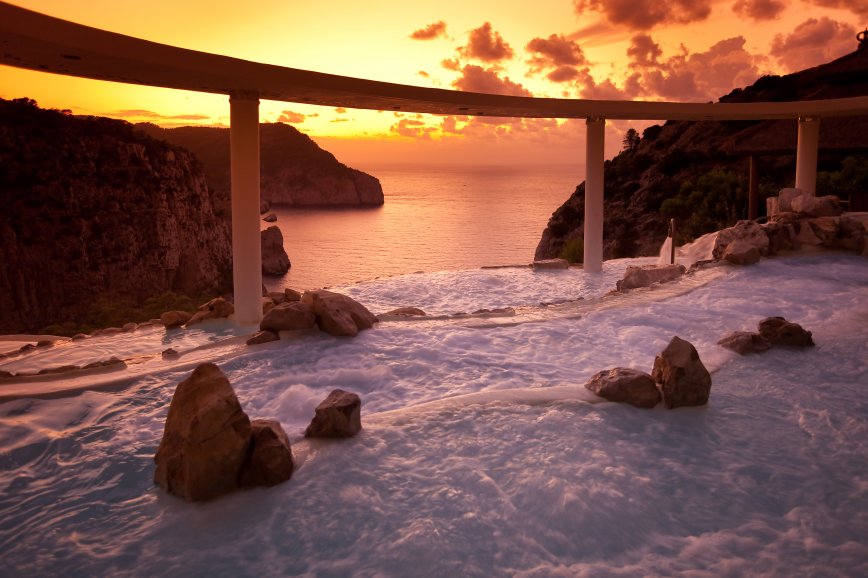 50 min. Massage +
Cascadas Suspendidas & Dinner
Choose 50 min. of treatment from our Spa menu, followed by the Cascadas Suspendidas outdoor experience, and finishing with a magnificent gastronomic evening in a special setting. View the Esencia menu
Price: 270€ / person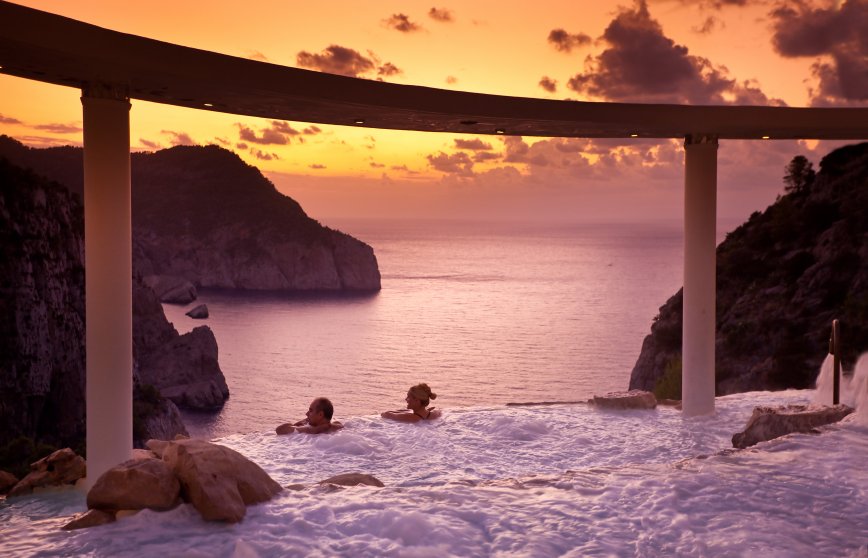 The Cascadas Suspendidas are an outdoor treatment consisting of 8 different mini-pools, heated at three different temperatures, providing high pressure jet massage starting from the soles of your feet, and finishing with a full body exposure.
"I cannot describe the view, the feeling and the energy it has."
- Mirta B
---
At La Posidonia Spa Ibiza we offer you a carefree wellness experience

✔ We follow all safety, hygiene, and disinfection protcols imposed by the local authorities.
✔ Our teams are wearing masks at all times.
✔ All activities and treatments are available by appointment only.